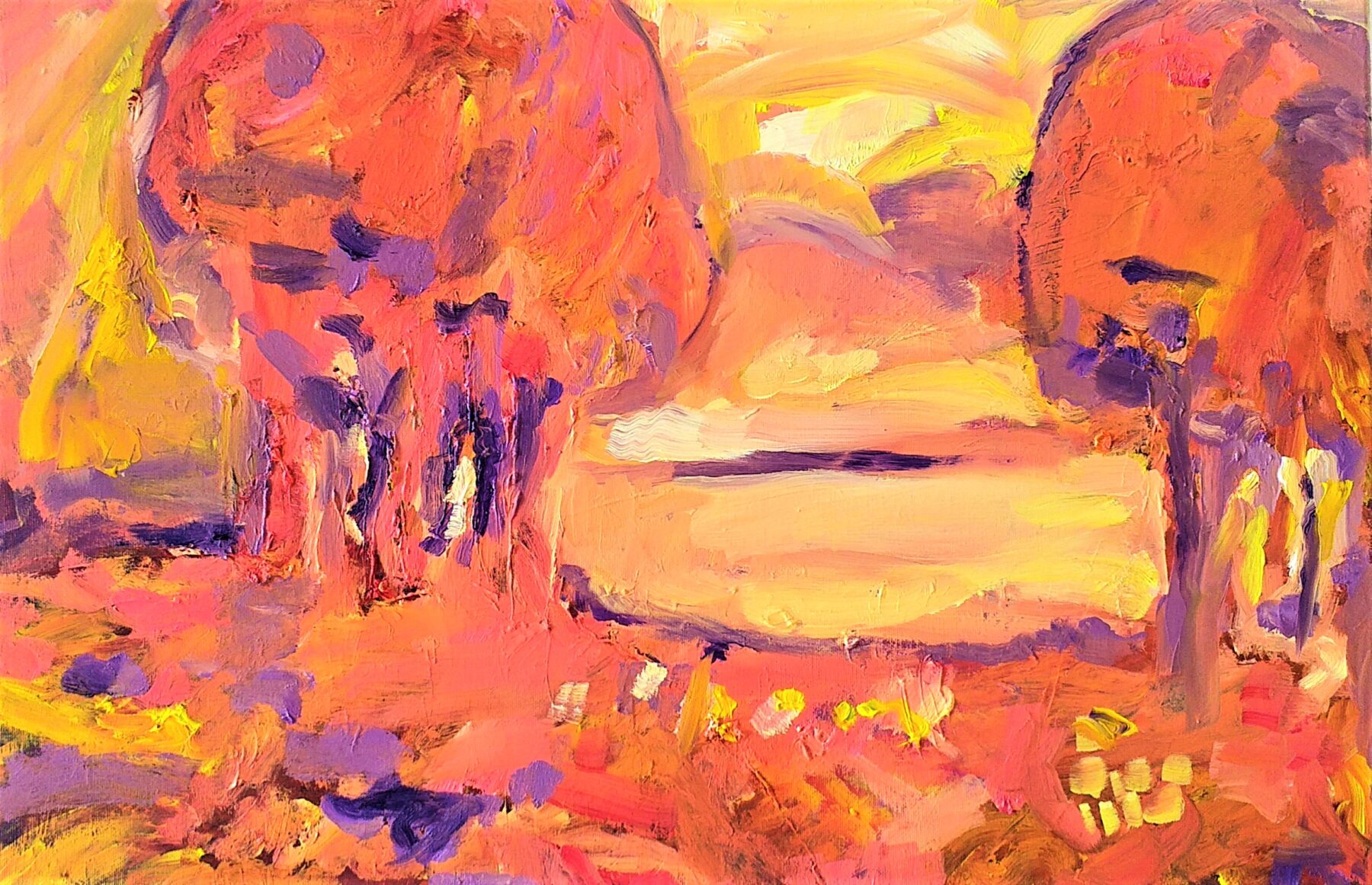 Salt 'n' sauce or salt 'n' vinegar? Weans or bairns? Rebus or Taggart? A pint of Tennent's or "You'll have had yer tea?". Yes, the East vs West divide between Glasgow and Edinburgh is a well-established divide in the centre of Scotland. And, through birth and life choices, I have always come down firmly on the side of the Glasgow – the city that smiles better. But now I have shattered that wall with exciting new gallery representation in Portobello. And, as if that wasn't enough Scottish geography, I also have news about Paisley, another Caledonian culture centre. All aboard the newsletter express.
First stop, this weekend. Are you busy? I know you have your Zoom-Zumba on Saturday morning and you're meeting your pal in the park to try out those new umbrellas. But maybe I have a better offer. This weekend opens the new Winter show at the illustrious Lemond Gallery in Bearsden and I am delighted to be once again showing with them. It's all very safe and practically dripping in hand gel.
The exhibition is massive (over 600 paintings) showcasing the rainbow of artists on the Scottish gallery scene that I am growing to love. One personal highlight will be showing alongside my old high school art teacher Peter King. Though well-established, he is new to the gallery and his landscapes are as colourful and fresh as your washing line in the summer breeze.
What am I showing? For the first time I too am exhibiting some landscape paintings. This might seem like a change in direction (indicator on) but actually that genre was my first love and I still have the Landscape Prize that I scooped at my graduation from Glasgow School of Art. (What do you mean is it dusty?).
" I know you're meeting your pal in the park to try out those new umbrellas"
I am also really excited to announce that I have another new gallery showing my work. Next stop The Velvet Easel in Portobello. Barry news, as the Edinburgers would say. This plush painting emporium on the Lothian Riviera also represents some amazing and prominent figures in Scottish art. So earlier this week I was over the moon when I learned that they liked my 'Children of Scotland' paintings. I am joining the Winter Show there as a late addition. So if that's your area please do pop along.
And last, but by no means least, let's go to Paisley. (Travel restrictions? Pah!). For reasons best known by the Renfrewshire gods I have long been drawn to this town and have worked there for several years. So I am especially proud, then, to have been accepted as an artist member of the Paisley Art Institute. This society is one of just a few historic art institutions in Scotland that help keep the proud traditions of innovative painting alive.  It has been supporting artists since the 1880s and members include famous artist/playwright John Byrne and now me.
It looks like this is your stop. I will let you get off and sanitise your hands before finishing your chips. You never told me whether you preferred salt 'n' sauce or salt 'n' vinegar. Never mind, I think I can smell the answer.
Bye for now.
John Martin